National Association of Emergency Medical Technicians (NAEMT)
National Association of Emergency Medical Technicians (NAEMT)
Prince Sultan Bin Abdulaziz College for EMS (PSCEMS) understands the importance of continuing your education within the Emergency Medical Field. PSCEMS is a proud Life Support Training Center through the National Association of Emergency Medical Technicians (NAEMT).
The NAEMT is the nation's only organization solely dedicated to representing the professional interests of all EMS practitioners, including paramedics, emergency medical technicians, emergency medical responders and other professionals working in prehospital emergency medicine.
We offer traditional classroom certification courses that include: PHTLS. Whether you're looking to become certified as a remote Medic or furthering your knowledge, Prince Sultan Bin Abdulaziz College for EMS can help you achieve your goals.
PHTLS Provider Course Description
NAEMT's Prehospital Trauma Life Support (PHTLS) is recognized around the world as the leading continuing education program for prehospital emergency trauma care. The mission of PHTLS is to promote excellence in trauma patient management by all providers involved in the delivery of prehospital care through global education. PHTLS is developed by NAEMT in cooperation with the American College of Surgeons' Committee on Trauma. The Committee provides the medical direction and content oversight for the PHTLS program.
PHTLS courses improve the quality of trauma care in your area and decrease mortality. The program is based on a prehospital trauma care philosophy, stressing the treatment of the multi-system trauma patient as a unique entity with specific needs. This may require an approach to the trauma patient that varies from traditional treatment modalities.
PHTLS promotes critical thinking as the foundation for providing quality care. It is based on the belief that, given a good fund of knowledge and key principles, EMS practitioners are capable of making reasoned decisions regarding patient care. The PHTLS course is continuously updated and revised to keep up with the advances in the field, ATLS Guidelines and feedback from PHTLS participants.
Although PHTLS originated in the United States, it has evolved and now serves as an international education program available to EMS providers in 47 countries.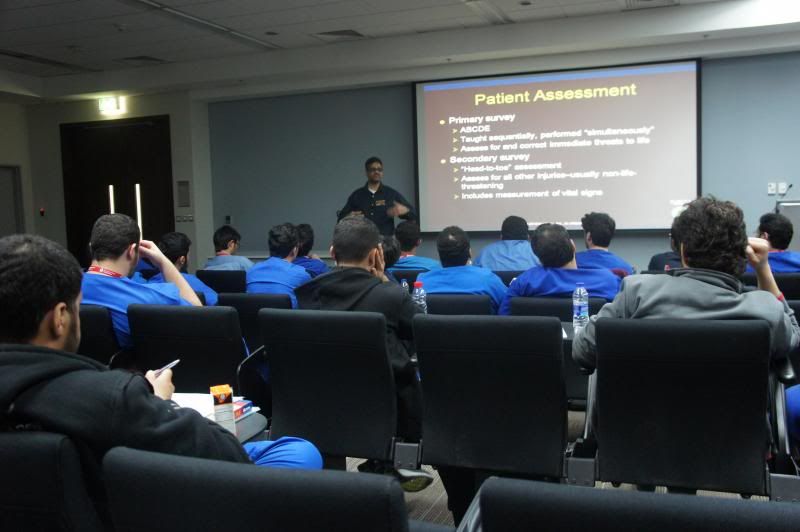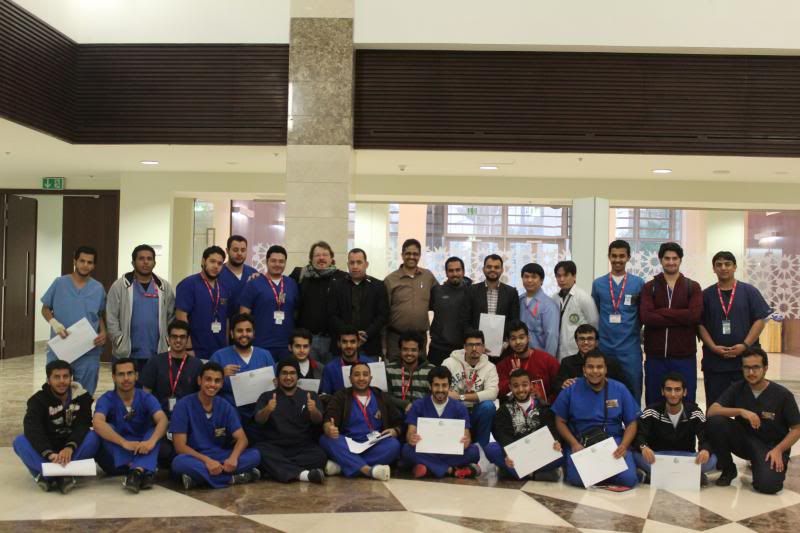 Registrations:
Students can register for LSTU courses by email from the list above, over the phone by calling +966-11- 8059224, email: LSPSCEMS@ksu.edu.sa or register in person at our Prince Sultan College for EMS campus. Register early so you have a better chance of getting the classes and class times you want.
Our hours of operation are Sunday - Thursday, 8:00am-3:00pm
All classes and skills training will take place at the 2nd floor, Life Support Training unit, Prince Sultan Bin Abdulaziz College for EMS, King Saud University, unless otherwise noted.
To request information regarding classes offered by the PSCEMS PHTLS TC, please contact our office @ +966-11- 8059224.
Follow us in twitter
التحديث جمادى الآخر 1442هـ Updated January 2021