Instructions and Regulations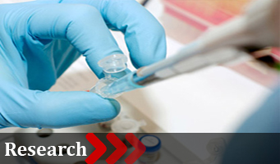 Introduction
The Faculty Development Unit (FDU) is committed to promoting a spirit of innovation, collaboration, and learning, as well as enhancing a sense of collegiality among faculty as they expand their intellectual, teaching, and scholarly horizons. Our program focuses on assisting all health professions education faculty to reach their career goals, assisting faculty grow as educators, researchers and academic leadership, and supporting innovation and excellence in teaching and research.
Mission:
The faculty development unit mission is to promote the capacities of the health professions education faculty within King Saud university, other universities in the kingdom and region as teachers, facilitators, long-life learners and scholars.
Vision:
To be a leading center of excellence for health professionals education faculty development within the region and Kingdom.
Objectives of Unit:
· To compete effectively with other national and international colleges to provide the best quality of learning methods and teaching techniques .
· To retain outstanding faculty by providing resources which allow them to pursue their continuing professional development.
· To increase the future productivity of faculty members by supporting them in their attempts to "stay current" with discipline-specific knowledge as well as emerging strategies.
· To provide KSU medical students with models of lifelong learning, inquiry in the medical field, and continuing professional growth